Gelato
Our delicious Gelato is made on the premises and is available in many interesting and exciting flavours.
Gelato Sticks
Treat yourself with a custom Gelato stick, made just the way you want it with a range of options.
Crepes & Waffles
Add some warmth to your dessert with one of our fresh crepes or waffles with a large choice of toppings.
Tea & Coffee
Put a spring in your step with one of our signature coffees or speciality teas, with or without a special Morani's twist!
Recent Blog Posts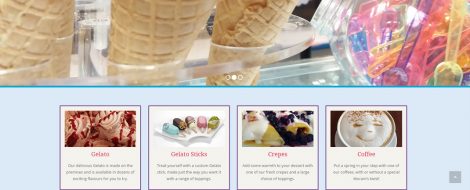 Our awesome website launched today, it will help to keep our customers up to date with new and exciting...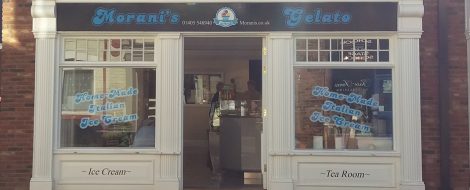 Morani's Gelato opens for business 🙂 After many months of hard work Morani's is now open for business and...
Get Morani's updates direct to your inbox
Simply enter your name and e-mail address here to subscribe 🙂
Upstairs at Morani's is the perfect party venue
The upstairs area at Morani's is the perfect venue for parties large and small. Simply get in touch via the contact page or give us a call for details of what we can offer you.
Perfect for Birthday Parties.
Private area.
Dedicated service counter.
We can create ice-cream cakes for your party.